Located on one campus, Korowa offers a full range of facilities to support students in all areas of learning and co-curricular activities.
Our buildings are modern, light-filled spaces designed to be conducive to both individual and collaborate learning.
Dedicated buildings for Junior School and Middle School students are contemporary in their approach and design.
Modern Learning

Environments

Learning spaces are modern, open and light-filled, designed to allow flexible and collaborate teaching and learning.

A communal learning space, the Learning Commons, houses a responsive, student-centred library.
Re-developed playground for Junior School including new play equipment, amphitheatre for outdoor learning and open play areas.
Newly renovated playground space for our Early Learning Students including a sandpit and large. astroturf space for various outdoor learning activities and play.
A modern Science Wing and STEAM Lab.
The Music School and drama studios provide flexible spaces ideal for delivering the performing arts program.
The Beatrice K Guyett Assembly Hall is a multi-purpose space suitable for productions, assemblies and major school events.
The Media Studio provides students with access to industry-standard recording and editing facilities to facilitate the development of multimedia productions.
The Visual Arts Centre caters to the full spectrum of art subjects and houses a photographic darkroom, a graphic design studio, a ceramics studio and kiln, and general-purpose Art studios.
Gallery Ranfurlie provides a contemporary art space for art exhibitions, further deepening our students' exposure to art beyond the classroom.
The VCE Centre is a light filled space for Year 11 and 12 students to study and gather socially at recess and lunchtime. With a kitchenette, couches and work stations this space allows students to connect and work collaboratively.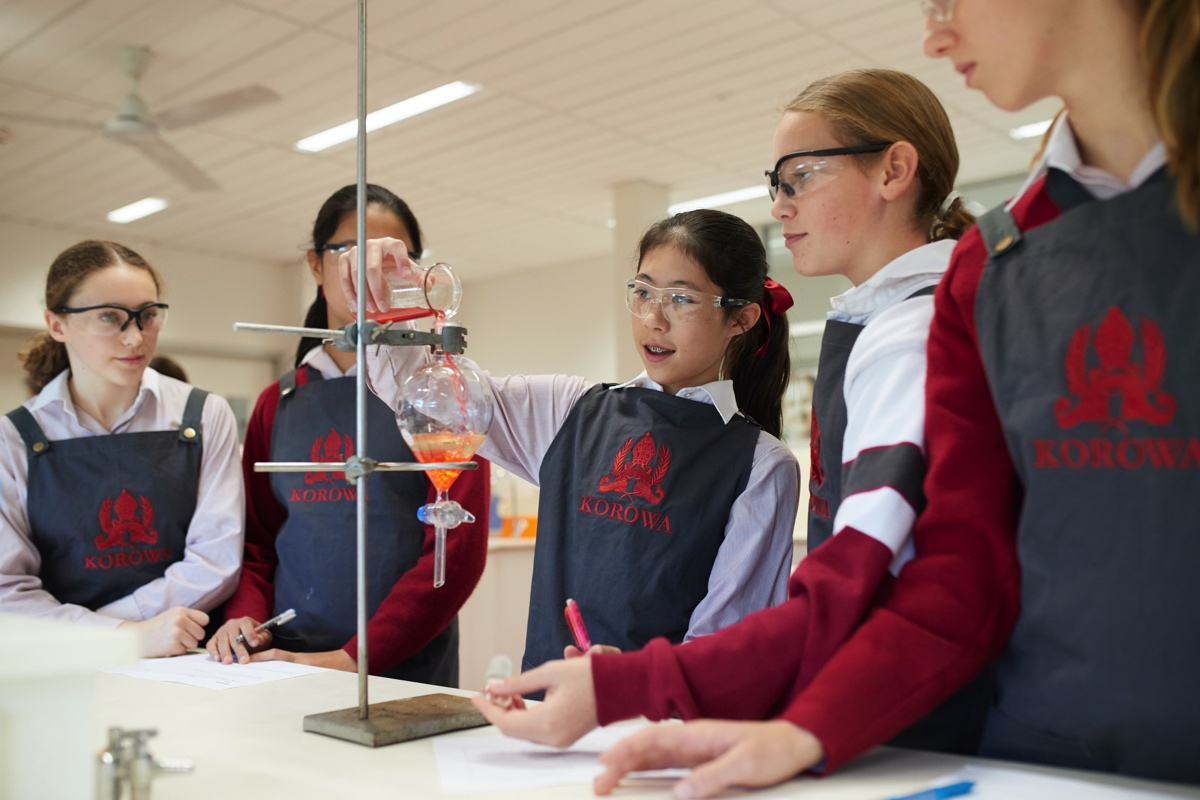 Sports

and Wellbeing Centre

In 2020 work commenced on a new Sports and Wellbeing Centre at Korowa. Located in the heart of the School the building will include an 8-lane swimming pool and changerooms, Multi-use indoor sports courts, fully equipped gym, Studio spaces for dance, pilates and yoga, Perceptual Motor Program (PMP) Studio, consulting rooms for our health services, Multipurpose room for drama performances and events, a rooftop netball court, commercial kitchen and cafeteria as well extensive external landscaping. For the more information on this project click here.

This Centre is supported by further sports facilities including a grassed oval and eight tennis courts.